Duct Dynasty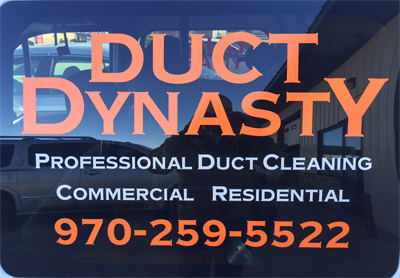 Duct Dynasty, a division of Fahrenheit Enterprises, offers professional duct cleaning services in Durango, Bayfield, and surrounding areas. We work with commercial and residential properties, cleaning any type of duct system from a simple one in a three bedroom home to a complex industrial warehouse system and anything in between. Our motto is: We'll suck your ducts for just a few bucks! Our affordable prices and high quality results will keep you coming back to us the next time you need a duct cleaning.
Using high quality vacuums and other equipment, our HVAC professional will remove built up dust, dirt, and allergens that have collected in your ventilation system. You should get your ducts cleaned at least once every 2 years. Our service will begin with an inspection of your ducts to determine how dirty they are, how long the cleaning process will take, and to come up with an estimate for you.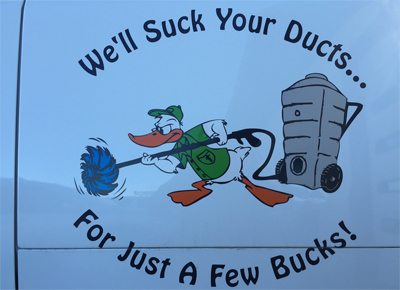 There are many benefits to regular duct cleaning. Clean ducts ensure the air flows through properly, distributing optimal levels of cooled or heated air and making your home or business more comfortable. It also restores peak energy efficiency and eliminates any offensive odors. When your ducts are clean, excess moisture will not get trapped in them, which can cause mold; therefore cleaning your ducts can prevent any mold growth.
After cleaning your ducts, the Duct Dynasty team will determine if your home or business could benefit from any other Fahrenheit Enterprises services or if any repairs are needed. We can schedule a follow up appointment or future cleaning service right away so you don't forget and send you a reminder shortly before the next appointment.
Get the clean, fresh, free flowing air your Durango, Bayfield, and surrounding areas home or business needs with our affordable duct cleaning services today.